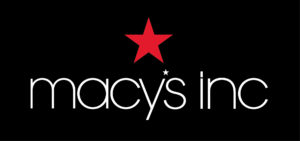 Last Saturday I went to my (now) nearest Macy's. It's in a huge mall which even includes an Apple store. And tons of chain restaurants. At midday the extensive parking lots were full. But Macy's was not.
Now if you've been keeping up with the retail business news you know retail in general is in trouble. It's being "Amazoned" to death. And I admit I'm one of the guilty. If I CAN use my Amazon Prime account I do. I can buy with one click and see my package on my doorstep in 2 days or even less. With tracking texts and emails to keep me updated. And no hassle returns at a convenient dropbox.
So back to Macy's. A Macy's having a really big sale. On a Saturday. There should have been crowds. A few years ago there would have been. But this Saturday no one seemed to care. Even though Macy's pioneered the omnichannel concept of buying merchandise anywhere – online, from the smartphone app or in the store and picking it up or returning it or exchanging it the same way.
This Macy's is an "anchor" store. At one end of the mall. The other end is anchored by a Sear's. Which was recently closed. Tells you something right there.
There was a bit of a buzz on the ground floor. Around the cosmetics counters. But this Macy's has three floors. Almost all the women's and kids clothing is up the escalator on the second floor. Which is probably the most unattractive, dismal, can-death-be-far-away space I have ever seen in a store. And it's a big space. With paint chipped off the walls and ugly old florescent lighting. And racks and racks of bunched together clothes from various designers – including my favorite Macy's in-house brand. And absolutely NO employees on the floor to ask about where to find anything. Never mind my small/petite jeans' size. Just one cashier in a corner of the floor. For the few over 50 women unenthusiastically eyeing the sales merchandise. Maybe there was another checkout with it's one employee at the other end of the floor half a block away. I wasn't going to go and find out.
There wasn't a sign of an experience-seeking millennial or Gen Z on that floor. Or even a young mom, kids in tow. This was definitely not the experience they were seeking. And Macy's is not alone. These department stores are literally eating themselves. Firing helpful employees left and right. Piling up merchandise like the store was a tire warehouse. Letting the physical plant visibly deteriorate. The restroom on that Macy's second floor looked almost as bad as the highway rest stops in central and eastern Europe right after Communism collapsed. The ones where you were afraid to touch anything.
Macy's is making it so unpleasant to shop in their brick and mortar stores that soon – no one will. Maybe that's a strategy. Then they can sell their real estate and make the shareholders happy. They're already drooling over the development money that could be made on Macy's iconic (and huge) Herald Square site.
So where does that leave me?
I can't buy clothes that fit from Amazon. Their own line or anyone else's. And except for perfectly built California girls – there aren't too many women I know who can. And when summer suddenly returns with a vengeance as it has this fall in the Eastern US — there also aren't too many women who are willing to wait even 2 days to get something that may not fit at all — from Amazon. But I guess they're not going to Macy's. And probably neither will I — again.