Podcast Episode Page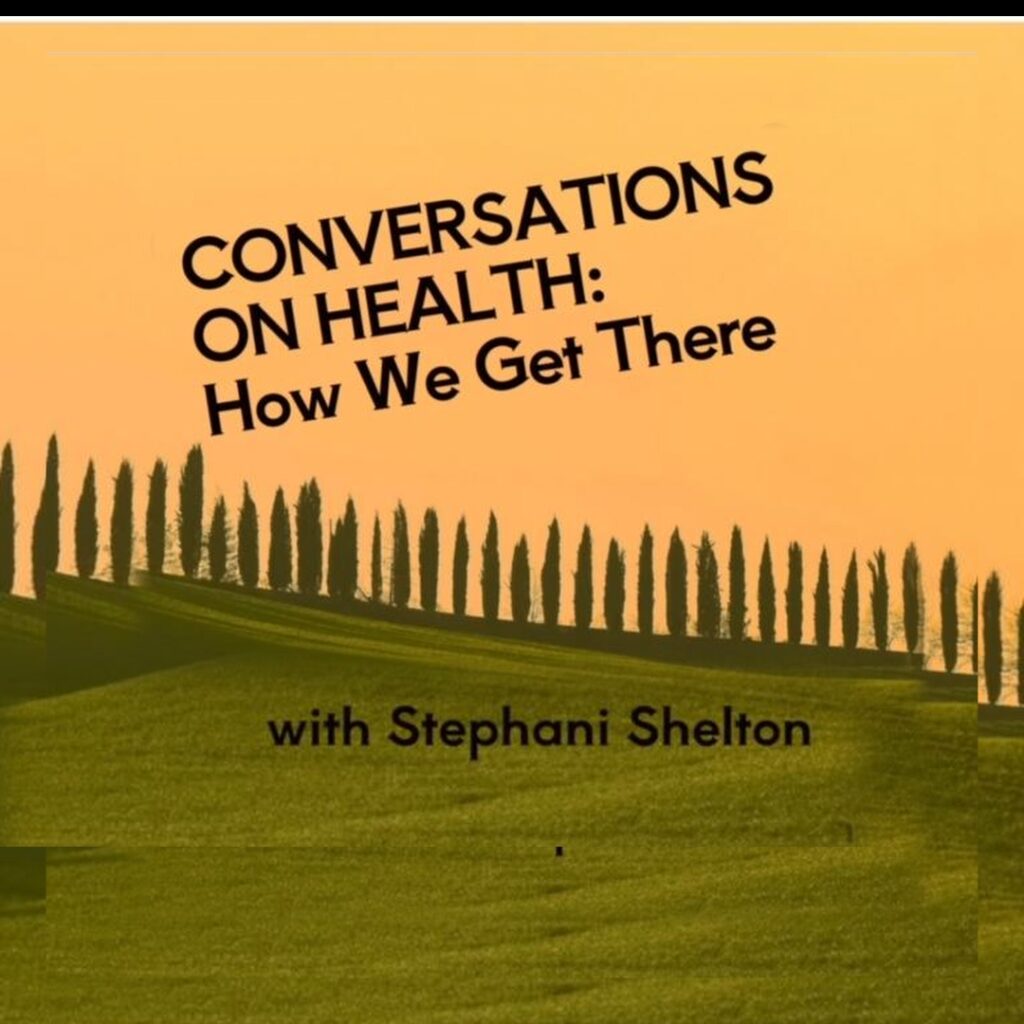 Conversations on Health: How We Get There is a monthly podcast series about health care, health care systems and the connections we need to make them better. Through health professionals and patients – each podcast will explore a different aspect of health or health care. Or a different country's health care system as it compares to ours in the US. As a veteran reporter – I want to know why so many Americans still don't have access to the comprehensive health care so normal in other advanced countries. And if, after the disastrous response to COVID 19, the US and other nations are now prepared for another major public health crisis.
I hope you'll enjoy the podcasts which will be quite wide-ranging. Look for new ones on the 3rd Tuesday of each month unless otherwise announced, And please, DO subscribe so you won't miss any. Thank you so much!
The podcast is available as a video on YouTube
And also as an audio podcast on Podbean and the Podbean App, on the Apple Podcast app, on Google Podcasts and on other platforms.
Episode #1: A Conversation with Dr. David Marx, Charles University, Prague, Czech Republic
Episode #2: When Writer Steve Fisher Nearly Died in Prague, CZ
Episode #3: Pam's Healthcare Nightmare
---
EPISODE NOTES
Episode # 3: Pam's Healthcare Nightmare
Most of us have had some experience with the mish-mosh of health care in the US which substitutes for a real health system – the European kind you learned about in episodes 1 and 2. Both dealing with health care in the Czech Republic. But here in the United States – it's not so simple. If you've had to navigate the maze of doctors, hospitals, health care alliances and insurance in the US – you probably have a horror story. Like my friend Pam Cookson. Who lives in St. Augustine, Florida. Pam's struggle to get a simple bladder infection treated – something millions of us have also done – is eye-opening. And sadly – likely to sound familiar to many of you.
Episode #2: When Writer Steve Fisher Nearly Died in Prague, CZ
Steve Fisher is a friend of mine who lives and works in the Czech Republic. A few years ago he got very sick and is very, VERY grateful for how well the Czech health system took care of him. It's a very dramatic story.
Episode#1: A Conversation with Dr. David Marx, Charles University, Prague, Czech Republic
I started with a typical European, mostly public health care system in the Czech Republic because I spend a lot of time there. You can compare it to your own experience in our very fragmented PRIVATE system in the US. Like all the European and Scandinavian countries and the United Kingdom – working Czechs and their employers pay a lot in taxes and insurance fees to support most of the overall health care system. EVERYONE has similar, solid coverage. To get an overview of how the system works – I sat down with an internationally known expert on health care – Dr. David Marx – in his office in Prague. He heads the Department of Public Health of the Third Faculty of Medicine – part of the renown Charles University Medical program.
Episode #4 will drop a week late in December – on Tuesday December 20, 2022. With the help of a health care professional – we'll start looking at what passes for the US health care "system" – delving into the mix of private insurers, doctor groups, regional hospital systems, Medicare, Medicaid, the Veterans Health Administration and supposedly, a federal and state public health system- which together are considered the US health "system".